FER-PLAY and the EU-funded project FertiCycle will organise a joint workshop during the European Sustainable Nutrient Initiative (ESNI) Conference. It will take place on 20 September 2023 in Brussels, Belgium.
The workshop will tackle technical, commercial and regulatory implications for selected bio-based fertilisers from secondary raw materials: treated bio-waste, struvite from industrial and urban waste waters, solid faction of digestate. In addition, workshop participants will be engaged in co-creation activities to help assess the situation that bio-based fertilisers' producers and end users face nowadays.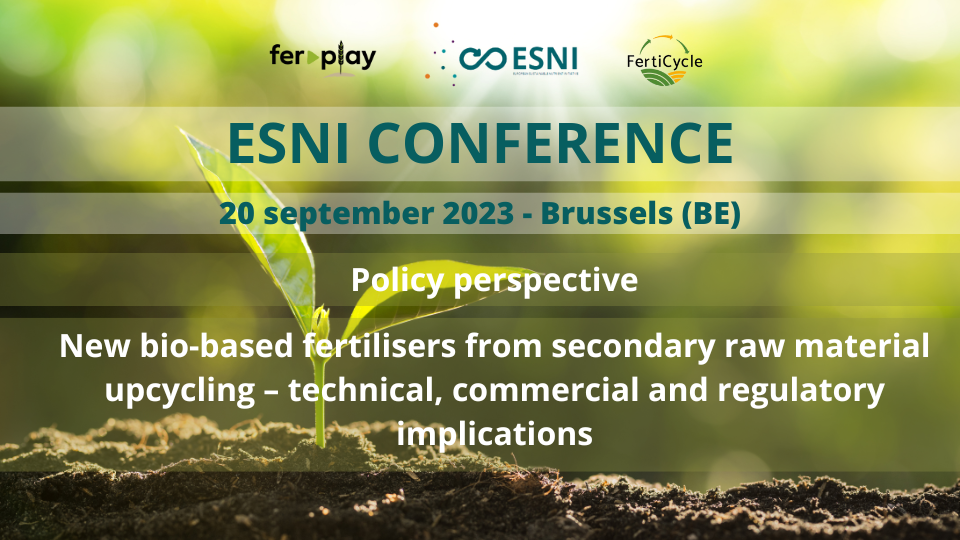 ESNI aims to provide a framework for policies promoting Nutrient Recycling and Recovery (NRR) at European level and it will focus on the role of EU-funded Research & Innovation projects in contributing to raising awareness on the benefits of NRR.
More details and the full agenda will be available soon.